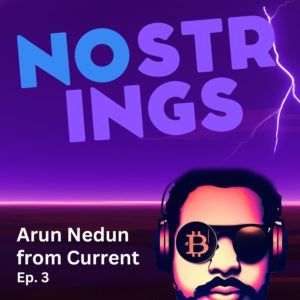 This is the first interview episode on No Strings. We sat down with Arun Nedun from Current to talk about what they're building as well as his view on the creator space. Current is big on value for value, they've been helping to pioneer it.
Check out Arun and Current
– Arun Nedun on Nostr: starbuild@current.fyi
– Current on Nostr: current@getcurrent.io
– Current website: https://getcurrent.io
Thanks for streaming those sats and sending zaps and boosts!